Un-Orthodox Channel Crossings
Dover Marine Services
are perfectly located to advise and assist you in your bid to cross the
English Channel
.
Using our years of local knowledge, experienced
English Channel
Ships Master and Skippers. We will help you to plan, execute and escort you in whatever way you wish to make this challenging crossing.
Many crossing attempts have been made with the wrong planning and the wrong kind of support, if any. Resulting in tragedy or trouble with the authorities.
With the strong tides, busy shipping lanes and the French Authorities, don't risk getting in to problems before it's too late!
Dover Marine Services
have a range of coded vessels at your disposal to suit your support requirements.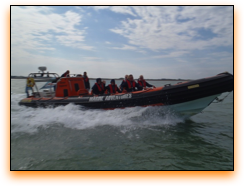 Dover Explorer
Type
- Open plan RHIB

Max. Passengers
- 12

Cargo capacity
- 1000Kgs

Length
- 10m

Beam
-

Engine
- Twin outboards 225hp

Range
- 20 miles from safe haven.

Max Speed
- 40 knots

Onboard electrical power
- Yes

Uses
- Escort boat, hi-speed passenger/equipment transfer, camera boat, action boat, Sea Safari.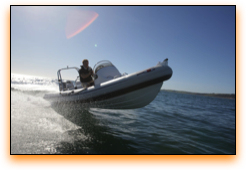 RIB
Type - Open plan RHIB
Max. Passengers - 7
Cargo capacity - 200Kgs
Length - 6.8m
Beam - 2.2m
Engine - Twin outboard 180hp
Range - Short range.
Max Speed - 30 knots
Uses - Passenger/equipment transfer, camera boat, close action boat, tender to a mother-ship.